ARCHIVE AUDIO: Vinyl/Cassette/MP3 etc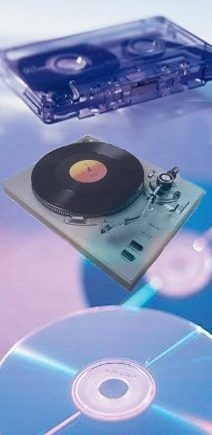 We offer premium quality audio transfer, editing and authoring services at highly competitive prices. Our technicians will deliver maximum quality transfers, whether it is a direct conversion, or a complicated digital remastering job.
From our central London facility we utilise the latest professional broadcast digital and analog audio equipment to transfer your vinyl LP or single records, 78rpm, audio cassette tapes, mini disks and reel to reel tapes to CD, MP3, .wav or other digital formats.
Transferring cassette tapes to CD and other digital formats
The process of transferring audio cassette tapes to CD or other digital formats involves playing the tape in a high quality cassette deck which is connected to a high specification amplifier and graphic equaliser. The output is then fed into the sound card of a PC. Once the audio content is captured, we can improve the quality of the recording by removing background noise and interference before converting to CD or MP3.
Transferring vinyl records to CD and other digital formats
We can transfer 33rpm, 45rpm, or 75prm speeds to CD or digital files. Our technicians will first professionally clean the record before playing it on a superior quality turntable. The audio output is then run through a high end amplifer and graphic equalizer and fed directly into a PC. Once the audio is captured, we have the opportunity to clean up the sound, removing any annoying clicks and pops and other noise associated with vinyl records before converting to CD or MP3.